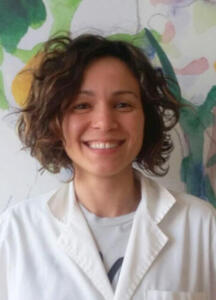 Ilaria Bertocchi
Assistant Professor RTD-A in Pharmacology
Born in Turin, 13.04.1982 - Italian
Education
2011 PhD in Pharmacology and Experimental and Clinic Therapy, University of Turin, Italy
2006 Master's degree in Molecular Biotechnology (summa cum laude), University of Turin, Italy
Current position
Research Associate (RTD-A) in Pharmacology (BIO/14)
Previous positions
2016-2018. Senior Post-doc Fellow (Assegnista di Ricerca). Department of Neuroscience Rita Levi Montalcini and Neuroscience Institute Cavalieri Ottolenghi (NICO), University of Turin, Italy.
2011-2015. Post-doc Fellow at the Max Planck Institute for medical research, Heidelberg (Germany). PI: Prof. Rolf Sprengel
2006-2011.PhD student, Department of Pharmacology and Experimental and Clinic Therapy, University of Turin, Italy. PI: Prof. Carola Eva
Scientific interests
Neuropeptide Y (NPY) modulation of different behaviors via limbic Y1 receptor (Npy1r).Long-lasting impact of early-life stress on the brain limbic system, leading to vulnerability to psychological disorders in adulthood. Experience-dependent formation of a specialized extracellular matrix on neurons, named "perineuronal net" (PNN). Role of plasticity modulators in influencing neuronal communication within specific networks and, in turn, behavior. Systems plasticity in learning and memory.
Role in research
Lead responsible of research on Neuropsychopharmacology as abehavioral neuroscientist.
News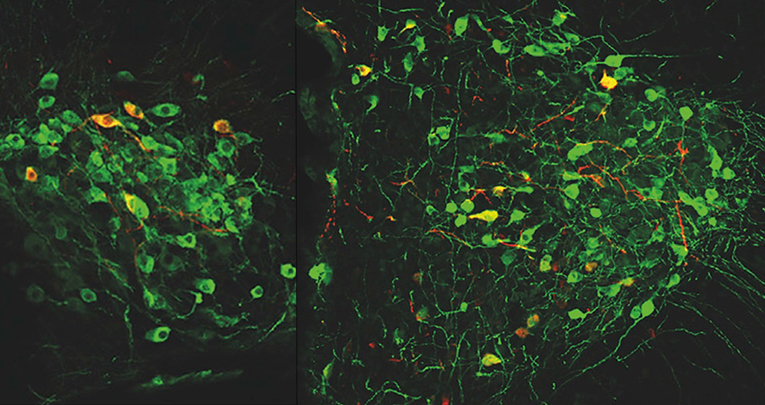 Neuron , 29 May 2019
Mazahir T. Hasan et all.
9 June 2019