Home

/

Research News

/

Understanding the effects of air pollution on neurogenesis and gliogenesis in the growing and adult brain
10/04/2020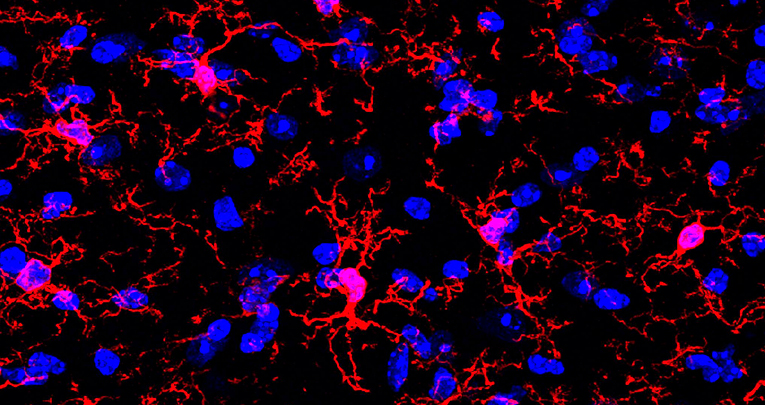 Boda E 1 , Rigamonti AE 2 , Bollati V 2
Significance
Esposure to high levels of particulate matter (PM) during the in-utero and neonatal period is associated with higher probability of cognitive deficits and mood disorders. In big cities high peaks of PM are consistently followed by hospital admissions due to the onset or relapse of autoimmune diseases such as Multiple Sclerosis. This is the conclusion of a high number of epidemiological studies. However, mechanisms mediating PM effects on the central nervous system are far from being completely understood.
This is the theme of the recent review written by our researcher Enrica Boda (of the Group of Physiopathology of Neural Stem Cells headed by Annalisa Buffo ) together with Valentina Bollati and Antonello Rigamonti ( University of Milan ), and of their Pilot Research Projet granted by the Italian Multiple Sclerosis Foundation (FISM).
Pilot Project: Air pollution and Multiple Sclerosis: role of particulate matter (PM) exposure and associated extracellular vesicle trafficking in neuroinflammation and demyelination.
2020-2021 | Italian Multiple Sclerosis Foundation (FISM)
Abstract
Exposure to air pollution - and particularly to particulate matter (PM) - is strongly associated with higher risk of neurodevelopmental disorders, poor mental health and cognitive defects. In animal models, disruption of CNS development and disturbances of adult neurogenesis contribute to PM neurotoxicity. Recent studies show that gestational PM exposure not only affects embryonic neurodevelopment, but also disturbs postnatal brain growth and maturation, by interfering with neurogenic/gliogenic events, myelination and synaptogenesis. Similarly, adult neurogenesis is affected at many levels, from neural stem cell amplification up to the maturation and integration of novel neurons in the adult brain parenchyma.
The underlying mechanisms are still by and large unknown. Beyond microglia activation and neuroinflammation, recent studies propose a role for novel epigenetic mechanisms, including DNA methylation and extracellular vesicles-associated microRNAs.
Microglia cells are largely responsible for PM negative effects on the foetal and adult brain.
1 Department of Neuroscience Rita Levi-Montalcini, University of Turin, Italy; Neuroscience Institute Cavalieri Ottolenghi (NICO), University of Turin, Regione Gonzole, 10 - 10043 Orbassano, Turin, Italy. Electronic address: enrica.boda@unito.it .
2 Department of Clinical Sciences and Community Health, University of Milan, Milan, Italy.