07/02/2020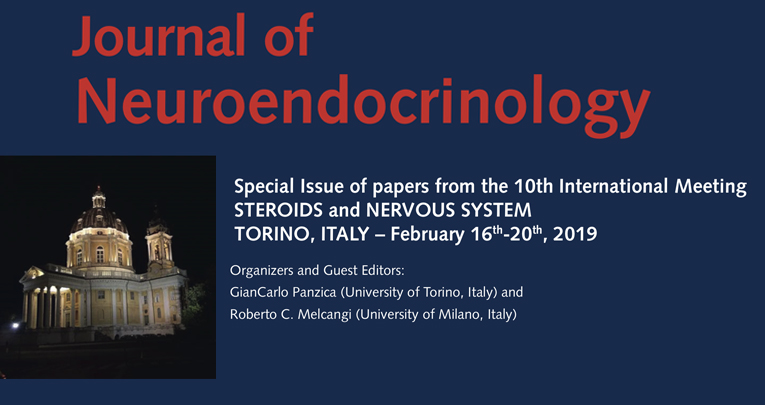 The term 'neurosteroids' started to be used in the '80s of the last century, to indicate a family of steroids synthesized within the brain and regulating, via steroid receptors or other receptors, several brain functions. Later on, the term 'neuroactive steroids' was introduced to incorporate also those steroids that are not synthesized in the brain or are only partly metabolized (e.g., the transformation of testosterone into estradiol via the action of brain aromatase), but that can interact with neural circuits.
The international meetings on Steroids and Nervous System started at the beginning of the century covering the entire scope of this broad research field, and contributions to these biennial meetings were published in a series of special issues of different journals.
The present special issue includes many of the invited lectures presented during the last edition of the meeting (Torino, February 2019) , contributed as contemporary reviews or as original articles. The papers embrace classical themes such as gonadal steroids and glucocorticoids but also very new topics such as the involvement of neuroactive steroids in the control of energy homeostasis and the development of translational models for a variety of neural diseases in which neuroactive steroids are implicated.