Acting Group leader: Stefania Raimondo (Stefano Geuna, Rector of the University of Turin)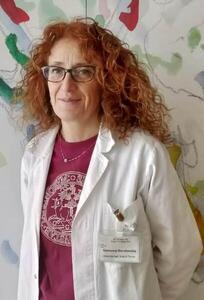 Giovanna Gambarotta
Associate Professor in Comparative Anatomy and Citology
Born in Torino on 22.08.1967, Italian.
Education
1986-90 Honours degree in Biology, University of Torino, Italy
1994-98 PhD in Cellular Sciences and Technologies, University of Torino, Italy
Former and current positions
1991-92 Research fellow (Italian Association for Cancer Research - AIRC), at the Department of Genetic, Biology and Medical Chemistry, University of Torino, Italy
1993 Research fellow (AIRC), at the International Centre for Genetic Engineering and Biotechnology (ICGEB), Trieste, Italy
1994-2001 PhD student and post-doc fellow, at the Institute for Cancer Research and Treatment (IRCC), University of Torino, Candiolo (Torino), Italy
2001-04 Research fellow, at the Department of Human and Animal Biology, University of Torino, Italy
2005-12 Assistant Professor, at the Department of Human and Animal Biology (then Department of Life Sciences and Systems Biology) , University of Torino, Italy
2012 - 2017 Assistant Professor, at the Department of Clinical and Biological Sciences, University of Torino, Orbassano (Torino), Italy
2018 to date Associate Professor in Comparative Anatomy and Citology (BIO/06) and in Applied Biology (BIO/13).
2020 to date Member in the Nerve Regeneration's Lab at NICO - University of Torino
Scientific activity
During the first years of my research activity, I focused my attention on the study of transcriptional regulation: for my biology thesis, carried out in professor Santoro's lab, I studied the transcriptional factors involved in the Hereditary Persistence of Foetal Haemoglobin. As AIRC research fellow, I cloned and characterized the human proto-oncogene MET promoter and during my PhD program in professor Comoglio's lab, I continued the study of the MET promoter and participated to a project to develop a gene trap vector system for identifying transcriptionally responsive genes.
As post-doc in professor Perroteau's lab, I started a new research project on the role played by the different isoforms of the tyrosine kinase receptor ErbB4 in neuronal migration. To this aim, I cloned the four ErbB4 isoforms and obtained neuronal progenitor cells stably expressing them, to better characterize their behaviour in an in vitro model.
Then, we started a fruitful collaboration with professor S. Geuna's lab to study the role played by ErbB receptors and their ligand neuregulin1 (NRG1) in the peripheral nerve regeneration.
We analysed the expression of the different NRG1 isoforms and ErbBs in peripheral nerves following injuries characterized by different severity and repair and in a demyelinating neuropathy (CMT1A). We found that after acute injury the transmembrane NRG1 isoform expressed by axons undergo different posttranslational modifications, while soluble NRG1 expressed by Schwann cells is strongly and transiently up-regulated, and in the demyelinating neuropathy it is chronically upregulated. By deep sequencing analysis, we investigated the genes regulated by soluble NRG1 in Schwann cells, and we compared their expression with the gene expression after nerve injury and repair. More recently, we are investigating the role played by the different cell populations colonizing tubular conduits used to bridge peripheral nerve gaps after severe nerve injuries.
In parallel, I also worked on other topics and collaborated with other research groups, as evidenced by the publication list.
Main scientific interests
- Myelination and re-myelination in the peripheral nervous system
- Peripheral nerve regeneration
- Neuronal migration in the central nervous system ( in vitro models)
- Transcriptional regulation. Gene expression analysis.
- Growth factors, tyrosine kinase receptors and signal transduction (neuregulins/ ErbB)
Experimental competences
-Cell cultures, transient and stable transfections, proliferation, survival and migration assays, time lapse recording. Characterization of cultures on synthetic matrix (biomaterials).
-Expression analysis of proteins (western blotting) and RNA (quantitative real time-PCR).
-Protein engineering, production and purification of biologically active recombinant peptides, GFP-fusion proteins and mutagenesis in vitro , production of lentiviral and adenoviral constructs.
-Immunohistochemistry, light and fluorescent microscopy, confocal microscopy and image analysis.
Recent national and international collaborations
- prof. K. Haastert-Talini, Institute for Neuroanatomy, Hannover Medical School, Germany
- dott. P. Tos, Hand Surgery and Reconstructive Microsurgery, Gaetano Pini - CTO Hospital, Milano, Italy
- prof. G. Ciardelli, Department of Mechanical and Aerospace Engineering, Politecnico di Torino, Italy
- prof. V. Magnaghi, Department of Pharmacologic and Biomolecular Sciences, University of Milano, Italy
-prof. M. Bennis, Laboratory of Pharmacology, Neurobiology and Behavior, Faculty of Sciences Semlalia, Marrakech, Morocco
- prof. A. Schenone, Department of Neurosciences, Rehabilitation, Ophthalmology, Genetics and Maternal Child Health, Section of Neurology, University of Genova, Italy
Teaching and tutorship
From 2003 to 2008 co-holder of "Cell Biology II" and "Cell Biotechnology" courses for the Master's degree in Biomolecular Sciences. Since 2009 holder of the course "Advanced Cell Biology and Biotechnology" (held in English since 2015 for the Master's degree in Cellular and Molecular Biology).
Tutor and supervisor of Master Degree's thesis (18 in the period 2003-2019). Since 2010 tutor of the Neuroscience Doctoral School and supervisor of PhD theses. I'm currently responsible for one Master's degree student, a Neuroscience PhD student, a post-doc research fellow.
News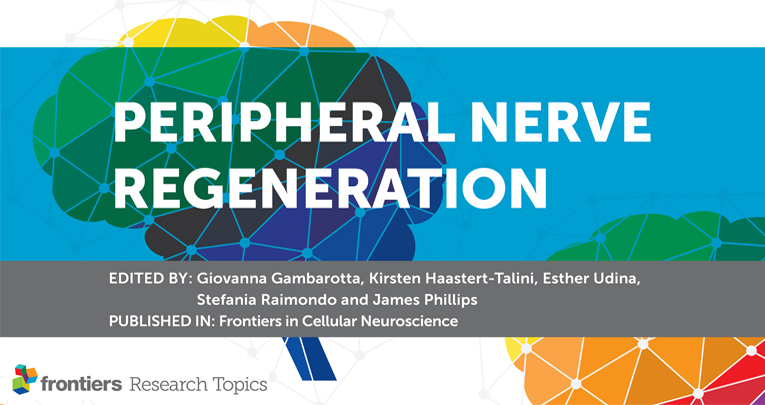 Frontiers in Cellular Neuroscience , October 2019
G Gambarotta, S Raimondo, E Udina, J.B Phillips and K Haastert-Talini
30 January 2020