Group leader: Alessandro Vercelli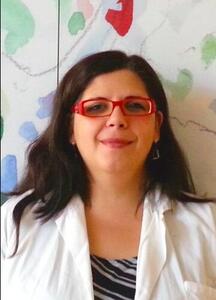 Elena Signorino
University research Technician
Born in Syracuse on 06.10.1976. Italian.
2002 Degree in Molecular Biology, University of Turin.
2007 PhD in Biochemistry and Cell Biotechnology, University of Turin.
1999-2002 student at the Dept. of Pathological Anatomy of the IRCC of Candiolo, Turin.
2003-2007 PhD Student at the Dept. of Internal Medicine of the Molinette of Turin.
2010-2015 post doc at the Oncohematology of the Pediatric Hospital Regina Margherita of Turin.
2016-2019 post doc at the NICO, Neuroscience Institute Cavalieri Ottolenghi of Orbassano, Turin
2019 - present: University research Technician
Experience in cell culture and in generation, culture and maturation of immune system cells (CTL, DC, NK), stem cells (hMSC, CD34) and generation and culture of tumor primary cells (leukemia, osteosarcoma).
Experience in execution in vitro and in vivo tests for immunological analysis (cytotoxic activity assay, ELISA, ELISPOT, flow cytometry), generation xenografts in animal models for subsequent explantation and in vitro analysis.
Experience in the molecular biology for identification of gene and allelic mutation (sequencing, test of changed protein, real time PCR, RT-PCR).
Handling minimum products for hematopoietic stem cells and bone marrow transplantation in onco-hematological patients.
Drafting of cell immunotherapy projects, implementation and validation according to GMP standards at the Cell Factory Laboratory.
Experience in teaching of science subjects (hygiene, nutrition, pharmacology, tumor immunology).