Frontiers in Neurogenesis , February 2020
C La Rosa, R Parolisi1 and L Bonfanti
11 february 2020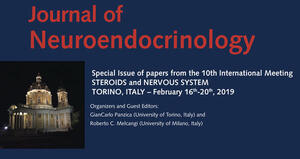 Journal of Neuroendocrinology , January 2020
G. Panzica, R. Melcangi (guest editors)
7 february 2020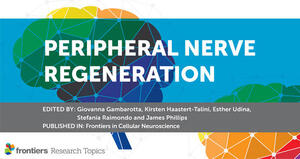 Frontiers in Cellular Neuroscience , October 2019
G Gambarotta, S Raimondo, E Udina, J.B Phillips and K Haastert-Talini
30 january 2020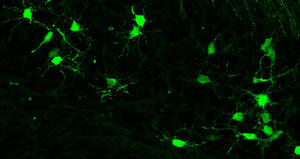 Journal of Neuroscience Methods , July 2019
Massimo Salvi, Valentina Cerrato, Annalisa Buffo, Filippo Molinari
17 november 2019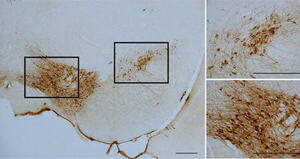 Translational Psychiatry , August 2019
Francesca Montarolo, Serena Martire, Simona Perga, Michela Spadaro, Irene Brescia, Sarah Allegra, Silvia De Francia e Antonio Bertolotto
14 november 2019
Environmental Health Perspectives , October 2019
Ruiz-Pino F, Miceli D, Franssen D, Vazquez MJ, Farinetti A, Castellano JM, Panzica G, Tena-Sempere M
30 october 2019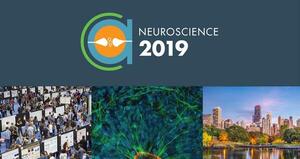 Prof. Alessandro Vercelli and his research's group attended the annual meeting held in Chicago from 19th to 23rd October.
24 october 2019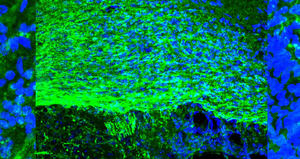 Acta Neuropathologica , July 2019
Marta Lombardi, Roberta Parolisi, Federica Scaroni, Elisabetta Bonfanti, Alice Gualerzi, Martina Gabrielli, Nicole Kerlero de Rosbo, Antonio Uccelli, Paola Giussani, Paola Viani, Cecilia Garlanda, Maria P. Abbracchio, Linda Chaabane, Annalisa Buffo, Marta Fumagalli, Claudia Verderio.
9 september 2019
Events & Meetings
Our young researchers present their work to collegues. From January to December, every two weeks, on friday at 2:00 pm
Seminars Room, NICO
University of Turin, Italy
The Workshop is aimed at PhD students and young Postdocs with the goal to promote a thorough understanding of the functions of glial cells in health and disease. The program includes lectures on the newest conceptual advancements and methodological approaches in the study of glial cells in synaptic functions, development and CNS diseases.