Neuroscience institute Cavalieri Ottolenghi
The main goal of NICO research center is to study the fundamental biological mechanisms of nervous system function, whose knowledge is essential for the development of innovative therapeutic approaches for neurodegenerative diseases and psychiatric disorders.
NICO is an interdepartmental institute of Turin University devoted to Neuroscience. We focus in developing a multidisciplinary approach that combines the skills and expertise of our faculty, with the goal of integrating basic research and its clinical applications.
SCIENTIFIC PUBLICATIONS
per year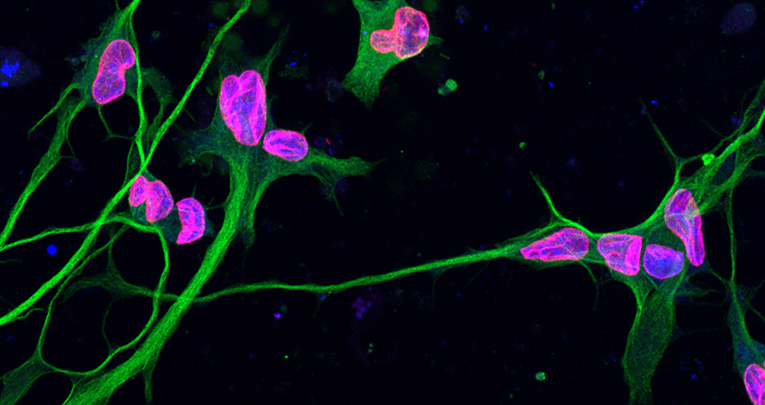 Brain , 29 May 2019
Giorgio E, Lorenzati M, Rivetti di Val Cervo P, Brussino A, Cernigoj M, Della Sala E, Bartoletti Stella A, Ferrero M, Caiazzo M, Capellari S, Cortelli P, Conti L, Cattaneo E, Buffo A, Brusco A.
25 june 2019
Neuron , 29 May 2019
Mazahir T. Hasan et all.
10 june 2019
Events & Meetings
Our young researchers present their work to collegues. From January to December, every two weeks, on friday at 2:00 pm
Seminars Room, NICO
Abstract submission will be open until 31st July 2019.