Group leader: Alessandro Vercelli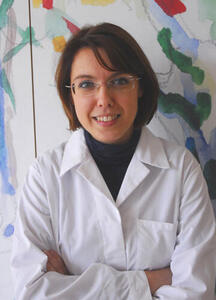 Marina Boido
Assistant Professor RTD of Human Anatomy
Born in Turin on 06.09.1980. Italian.
2005. Doctor in Biology, University of Turin.
2011. PhD in Biomedical Science and Human Oncology: Functional genomics applied to translational research, University of Turin.
2011. Postdoc at the Neuroscience Institute Cavalieri Ottolenghi, University of Turin.
2012. Assistant Professor in tenure track (BIO/16) at the Dipartimento di Neuroscienze, University of Turin.
Scholarships :
Fondi Compagnia di San Paolo (2006-2007);
Associazione Girotondo Onlus (PhD student at the University of Turin, 2007-2011).
Guest referee for international scientific journals:
Curr. Neuropharmacol.; Eur. J. Neurosci; Int. J. Dev. Neurosci.; Cytotherapy; Stem Cells Transl. Med.; Stem Cell Res. Ther.; J. Neurosci. Res.
Scientific Societies:
Società Italiana di Neuroscienze (S.I.N.S.); Federation of European Neuroscience Society (F.E.N.S.); Society for Neuroscience (USA); Gruppo Italiano per lo Studio della Neuromorfologia (G.I.S.N.); Societa' Italiana di Anatomia E Istologia (S.I.A.I.); Associazione di Biologia Cellulare e del Differenziamento (A.B.C.D.).
Membership in research networks:
Neuroscience Institute Turin (NIT).
Publications:
Our spinoff provides scientific expertise, animal models, equipment and facilities to pharmaceutical, biotechnology, and medical device Companies and to Research Centers for proof–of-concept or pilot in vivo studies.
News