20/08/2014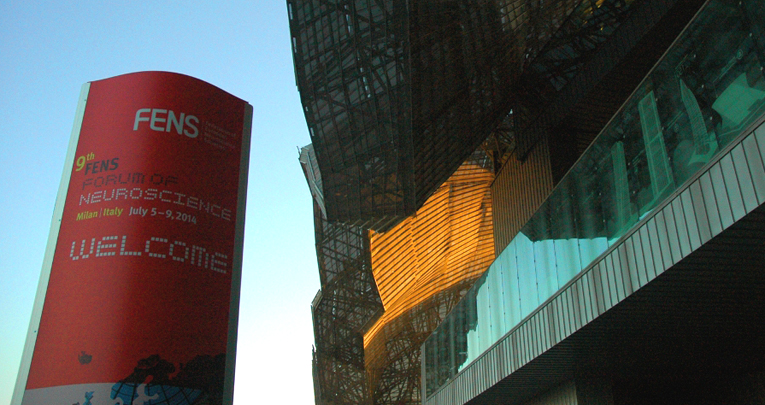 The Cerebellum, August 2014
K. Leto, D. Carulli, A. Buffo 1
To remember our friend and colleague Ferdinando Rossi, prematurely passed away on 24th January 2014, a symposium was held during the ninth FENS meeting in Milan . It was focused on the development and plasticity of the cerebellum, the main topics of Ferdinando's research.
From the talks of the invited speakers, Giacomo Consalez, Karl Schilling, Alain Chédotal, and Chris De Zeeuw, it clearly emerged that Ferdinando had a huge impact on the research of many scientists like them, as well as in the whole field of brain development and regeneration. With this symposium, we celebrated a brilliant scientist, devoted to Neuroscience with tireless passion and curiosity. [ read more ]
1 Department of Neuroscience Rita Levi Montalcini, Neuroscience Institute Cavalieri Ottolenghi, University of Turin
The Cerebellum dedicates its cover to Ferdinando Rossi:this photo is one of the first he relised in 2009, with his new Leica confocal.
Events & Meetings
Our young researchers present their work to collegues. From January to December, every two weeks, on friday at 2:00 pm
Seminars Room, NICO
The main goal of the BraYn initiative is to organize a scientific conference involving different laboratories across Italy and Europe where young researchers, especially PhD students and junior postdocs, can share their knowledge, skills and ideas to establish new collaborations between different research groups.